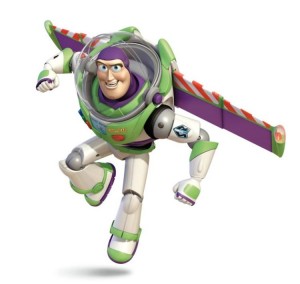 Jetman Dubai recently released a jet pack that has been lauded as the modern day Iron Man suit … and while that's only marketing hyperbole at this point in time, there is little doubt that the real Iron Man suit is in production somewhere …  However, to say that Buzz Lightyear is no longer a cartoon is entirely accurate.  Human jet packs are no longer in the design marketing stage – heck, they're not even in the R&D phase or the testing phase – they're just about ready for commercial sales.
Boasting an average speed of 200 mph, the jet packs hit 300 mph in descent. Weighing in at only 121 pounds, the packs can only sport enough fuel to last 6-13 minutes but don't worry – if you haven't made the ground yet, they come equipped with parachutes (I guess landing gear with human muscles might turn a little sour if you're not strong enough to handle all that weight at fast speeds).
The developer and pilot notes that he was looking for a more personal way to fly and he found it.  This new world, he says is a "world that is beautiful – it is only beauty."  Check out the video here:

If you'd like more information (including the scheduled release date), you can check out the website or you can tweet them with your question.