Author communities often ask questions like: where do you come up with cool names? cool world-building ideas? magic systems? and clothing?
To the latter question, one must at least offer an honorable mention to steampunk.
Looking for an interesting Alice in Wonderland costume idea with a twist?  Consider steampunk: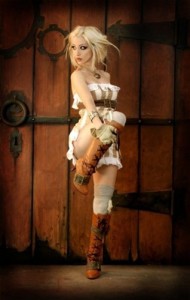 Looking for an interesting Princess Lea?  Consider steampunk: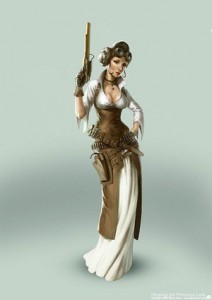 Can't figure out how to make glasses work with goggles while bowling?  Consider steampunk: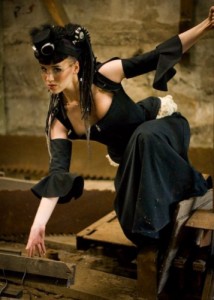 Looking for an eye-catching costume to wear to your next WorldCon?  Consider steampunk (don't forget to get your ribbons!):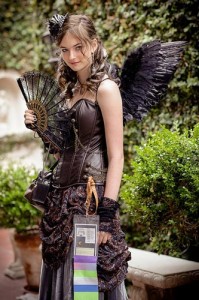 Looking for a cool costume idea for a man?  Well, out of 5,000 steampunk pictures, you'll probably come across a couple pictures of men but most of them won't be nearly as creative or inspiring as the ones you will find for the women.
Here is a particularly interesting steampunk costume for men … at least, I think it is … it may be Orlando Bloom preparing to board the plane to his latest Pirates of the Caribbean shoot …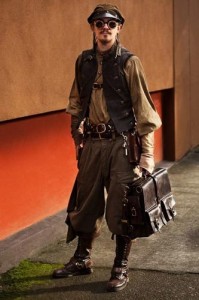 These are all random pictures I picked up from Pinterest a long time ago.  If you know the link, send it to me and I'll credit the photographers and/or models.