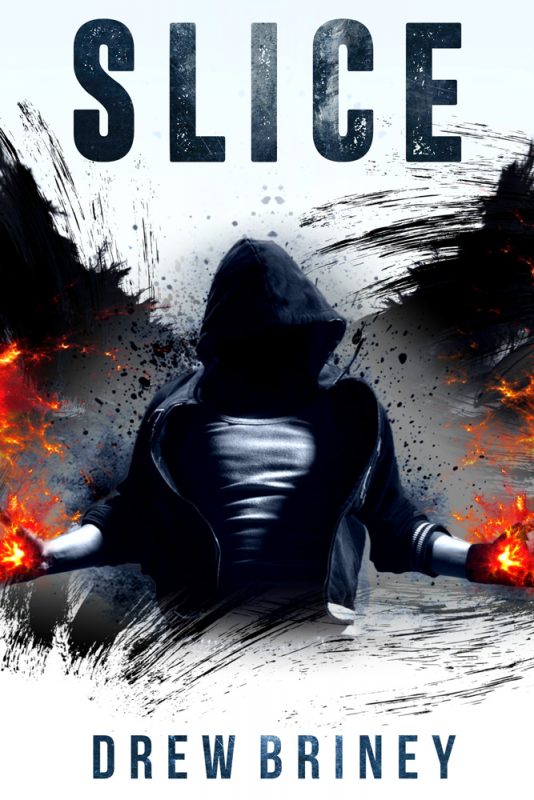 A Dark Fantasy Novella Stephen King Would Be Proud Of
Half orphaned and struggling to survive, a broken young man risks everything to save his family with a drug that enhances his feeble powers. With mounting obstacles threatening and surrounding him at every turn, Tzun fends off one enemy only to discover his gravest challenge is worse than anything he could have imagined. When confronted with a personal nightmare, will he find a way to turn back or become the very thing he once despised?
With a gritty, sweeping tone, engaging prose, and a dark flare that fans of Stephen King have learned to crave, Slice is a coming of age story that blends urban fantasy with the criminal underground.
Order Now!
Endorsements
Tangible images … I could smell the rain and feel it against my skin.
– A. Thompson
Pure twists, turns and unpredictability. … leaves you continually guessing.
– Bethany Sturgeon
I'm dumbfounded! This is a fantastic chapter! I'm captivated.
Its perfectly paced and so descriptive but not so much so it gets boring! Absolutely amazing!!!Even though it was kind of predictable that Tzun was the Black Uzzit, it didn't stop my heart from racing when you finally revealed it. Now that takes some wicked writing skills. I have never read anything like this, and I highly doubt I ever will read anything quite as good. Thank you for writing this amazing story!!
wow! you did an amazing job of introducing your characters. I can picture them perfectly now, and how they live their lives. the plot is getting exciting too
Ok, that was … awesome. … Love the visuals. Fantastic flow. Definitely my kind of protagonist!This has me hooked. I recommend SLICE. Loved it.Love this story. Just had to come back and say it again. Okay, maybe twice: love this story.
Disturbing entrance into the mind of a falling soul and how we rationalize something we perceive as questionable. Food for thought on how we tend to become that which we hate most in others.
It was amazing. You have a wonderful way with words and details. I felt like I was right inside the story!
– Heather Lunog
Disclosure of Material Connection: Some of the links in the page above are "affiliate links." This means if you click on the link and purchase the item, I will receive an affiliate commission. I am disclosing this in accordance with the Federal Trade Commission's
16 CFR, Part 255
: "Guides Concerning the Use of Endorsements and Testimonials in Advertising."