Rising Star Authors in 2019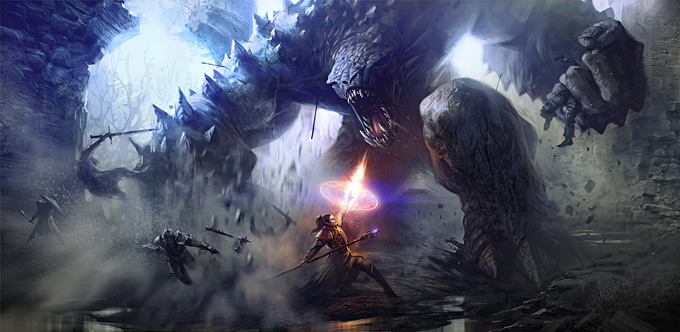 I'm starting 2019 with a new approach to my blog. I'll be featuring other authors once or twice a month and then offering a package giveaway of their paperbacks the week or two following the blog where I feature their work. That provides you with some good book recommendations as well as free books to sample if you're looking to expand your horizons a little.
Science has proven that reading sci-fi/fantasy books is good for your health and well being so it's crucial that you get your daily dose. I'm not going to let you down.
The books I'm featuring below will be the subject of a giveaway both on this site (paperbacks, where provided) and on SFF Thrillers (free ebooks; Feb. 4-18). I'm hosting a similar giveaway for SFF Thrillers here (free ebooks; Jan. 28-Feb. 15). If however, you're looking for a Space Opera, click here (free ebooks; Jan. 26-Feb. 28). If you're looking for Teens in Fantastic Thrillers, click here (free ebooks; Jan. 24-Feb. 21).
Featured Authors
Jennifer M. Eaton || Invaded
Craig Welburn || The Ashen Levels
Antara Mann || Bound by Sorcery
Zachariah Wahrer || Breakers of the Dawn
Deborah Baker || Persephane Pendrake Chronicles
Richard Hummel || Radioactive Evolution
Jared Cartwright has spent the last two years delving into the twisted, scarred wastelands of an earth ravaged by nuclear war. The rich and powerful have taken to the oceans and skies on floating utopias, escaping destruction and leaving the rest of humanity to fend off the mutated creatures that roam the earth.
To face his new reality, Jared must become an apex predator if he hopes to survive. He must unlock his true potential to confront those that left mankind to die. With deadly adversaries above and below, Jared must evolve beyond mere human limitations to defeat the powerful rulers of the cities and the rabid beasts lurking in the shadows. Jared's quest takes a new turn when he discovers dragons are real.
Weiqi Wang || Code of Rainbow
S. A. Tedman || The Voice of the Voiceless
Dwayne Gill || Written by Blood
Don't forget – books are movies for smart people!
… so grab some popcorn!
You may have noticed that I forgot to feature myself.
Rats.
In all seriousness, my long-time fans may actually need extra help finding my books since I recently upgraded to new covers for Slice (if you're fast, it's free on Amazon), Assassin Hunter, and Moon 514 (live by Feb. 1). If so, I just gave you the links. (Unproven hasn't changed yet).