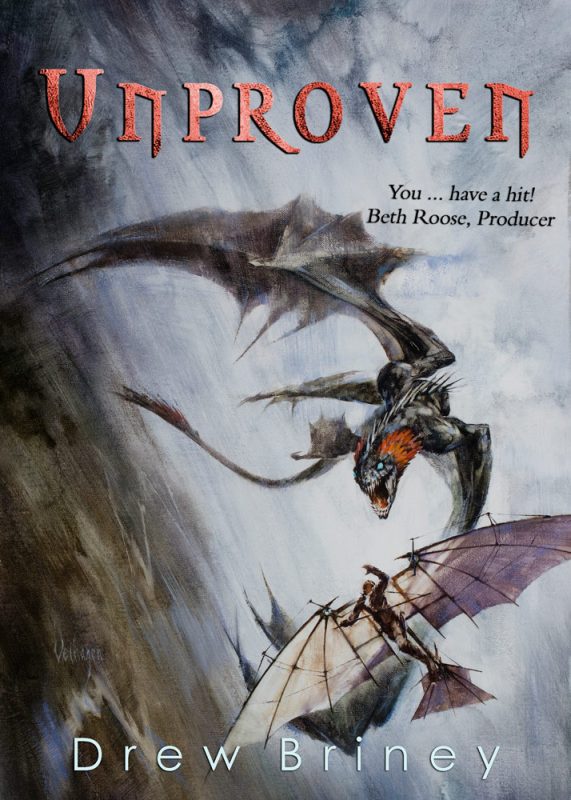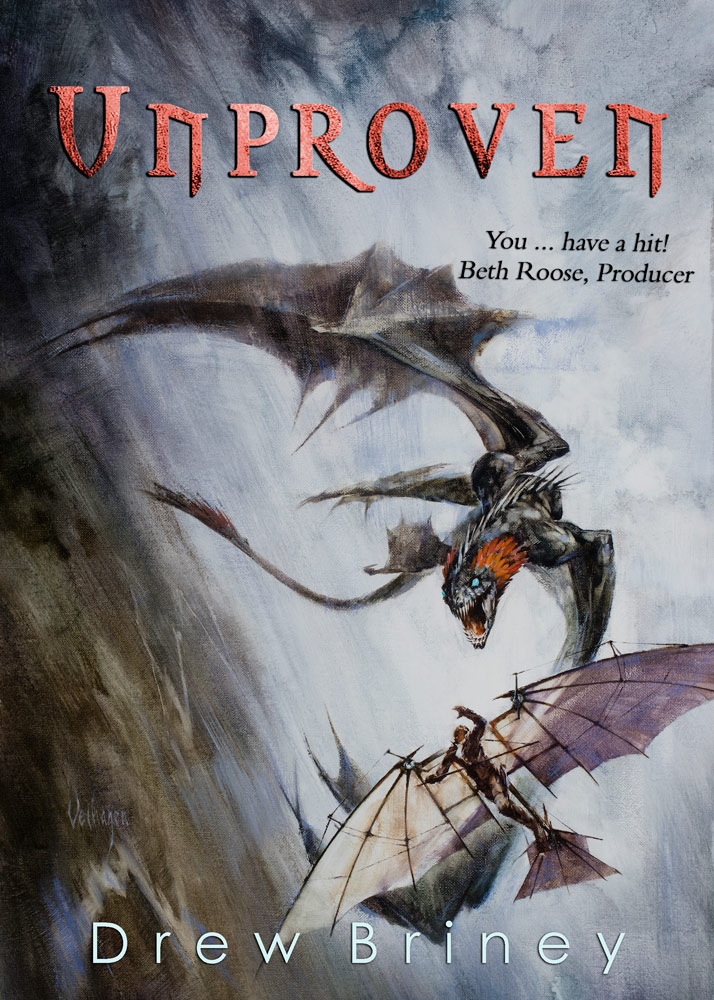 When Technology Advances & Magic Evolves, No One is Safe
#1 Best Seller in free YA SFF Steampunk novels and
#2 Best Seller in free YA SFF Action & Adventure
When Shadow, a powerless mage, chose exile to preserve family honor, he didn't expect a mysterious call to defeat psionic, camouflaging dragons - nor did he expect them to offer him a glimpse into a life wielding a mage's power.
Surprises mount when a steampunk army invades his homeland and Shadow is tasked with uncovering the secret behind magic's evolution while leading a youth team infested with at least one traitor. Distracted by an unwelcome romance, losses mount as he stumbles through treachery, vampiric vines, ancient disembodied mages, and the legendary Mists of Ishmandool where few escape with their sanity.
By the time Shadow announces he's found the solution, it may be too late. Even if it's not, it risks the complete annihilation of his people and worse, it's unproven.
Unproven has drawn comparisons to Ursula Le Guin (Harry Potter's biggest influence), Elaine Cunningham (the queen of dark fantasy and Forgotten Realms), and Fydor Dostoevsky (psychological godfather of Crime and Punishment). With strong female characters, a dark M. Night Shyamalan twist, dragons on steroids, a Brandon Sanderson-esque tight plot, and prodigious world building, Unproven is destined to satiate readers who enjoy sword and sorcery, mythical creatures, ghosts, dark fantasy, psychological thrillers, and Dungeons & Dragons.
Forget the coffee. Unproven will keep you reading late into the night. Veteran producer Beth "Bea" Roose predicted it would be a hit. Grab your copy and you'll see why!
Order Now!
About the Book
Soon to be an Animated Feature!
Author Summation
Unproven is character driven, thriller paced, encased in gripping prose, and full of plot twists while tackling moral conundrums. It's high fantasy with a twist, gun powder versus magic, and features a meek, powerless mage as protagonist.
Reader Praise
The book is suspenseful and pulls you into its many twists and turns. It is difficult to put the book down …. It leaves you wanting more …. I love all the original concepts and so will you! Beth Roose
The depth of these characters is amazing! I could not put this book down. I've read other stories by Drew Briney and they always suck me in until the very end! He's definitely got a true talent with writing and I can't wait to see what comes next. Definitely recommend! Heather Lunog
If you love books that leave you continually guessing about what is happening next, you will want to read Unproven. As for the finishing scene . . . you could never guess. Bethany Sturgeon
Intriguing and compelling. David Dye
Excellent book. Deep and complex storytelling with a mature grasp of political and personal stories. I highly recommend it. … beautiful and complex cultures and a new kind fantasy world opens up to the reader. Shaffer Family
Love reading Drew's books. He really knows how to keep the reader interested in the story all the way through. Alie
This excellent book is sort of a collision between Ursula Le Guin and Fydor Dostoevsky. … There are so many characters that at times it is hard not to confuse them, but like a good Russian novel it is worth the effort to learn the story and find out what happens next. …The book keeps moving and never drags. Chris Nystrom
UNPROVEN is a visually and sensorily compelling epic fantasy, with tremendous world-building. I admired the feckless hero. Mallory A. Haws
Drew is sooooo good at twists … lots of surprises. The imagery is so vivid, I barely felt like I was reading. The world building is amazing. … It brought tears to my eyes at times. It brought terror at others. A. Thompson
Disclosure of Material Connection: Some of the links in the page above are "affiliate links." This means if you click on the link and purchase the item, I will receive an affiliate commission. I am disclosing this in accordance with the Federal Trade Commission's
16 CFR, Part 255
: "Guides Concerning the Use of Endorsements and Testimonials in Advertising."